About Us!
MISTRY is a young fashion accessories label based in New Delhi. Launched in December 2020 by Ronak Kapoor, we are a brand that is proudly Indian in its entirety.
All of our raw materials are produced and sourced in India, and every bag is handcrafted and is single-artisan made. Crafted from an assortment of leathers sourced from large leather factories, our bags bear a strong focus on geometry blended with elements of modern design.  
MISTRY, since its inception in January 2021, has been featured in over 25 publications with over 100 published articles. Our goal is to build on this growth in a sustainable manner, and to become an authority in the high fashion accessories space. 
LEGAL NAME: MISTRY ACCESSORIES
WHOLESALE AND PRIVATE LABELLING
WE DESIGN AND PRODUCE FOR YOUR BRAND
MISTRY HAS A DESIGN TEAM THAT WILL DESIGN AND DEVELOP FOR YOUR BRAND, WE WILL BRING YOUR DESIGN TO LIFE | OUR MINIMUM QUANTITIES RANGE FROM 20-50 PCS PER STYLE DEPENDING ON THE COMPLEXITY
WE WORK WITH OVER 30+ INTERNATIONAL BRANDS FROM FRANCE, SPAIN BELGIUM AND USA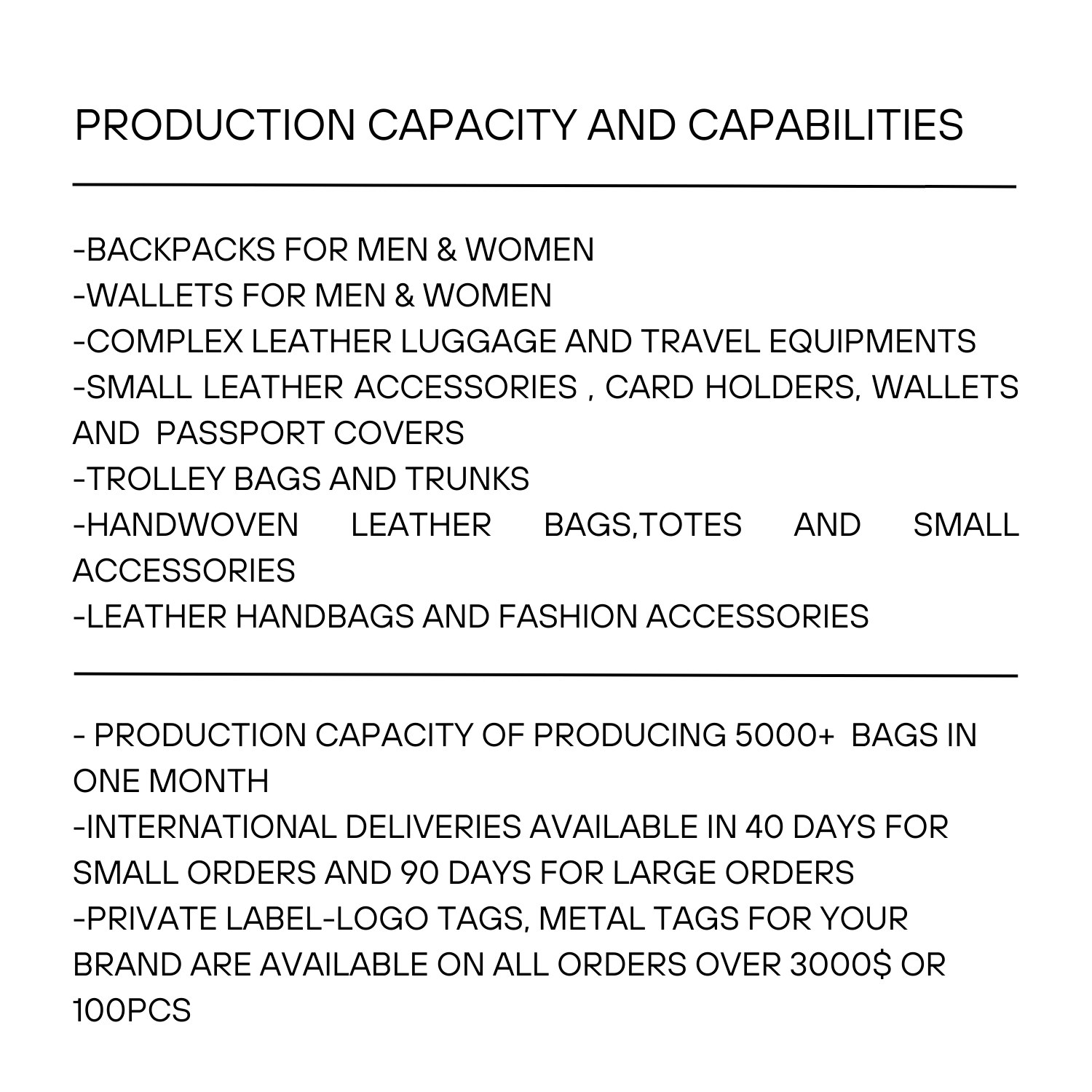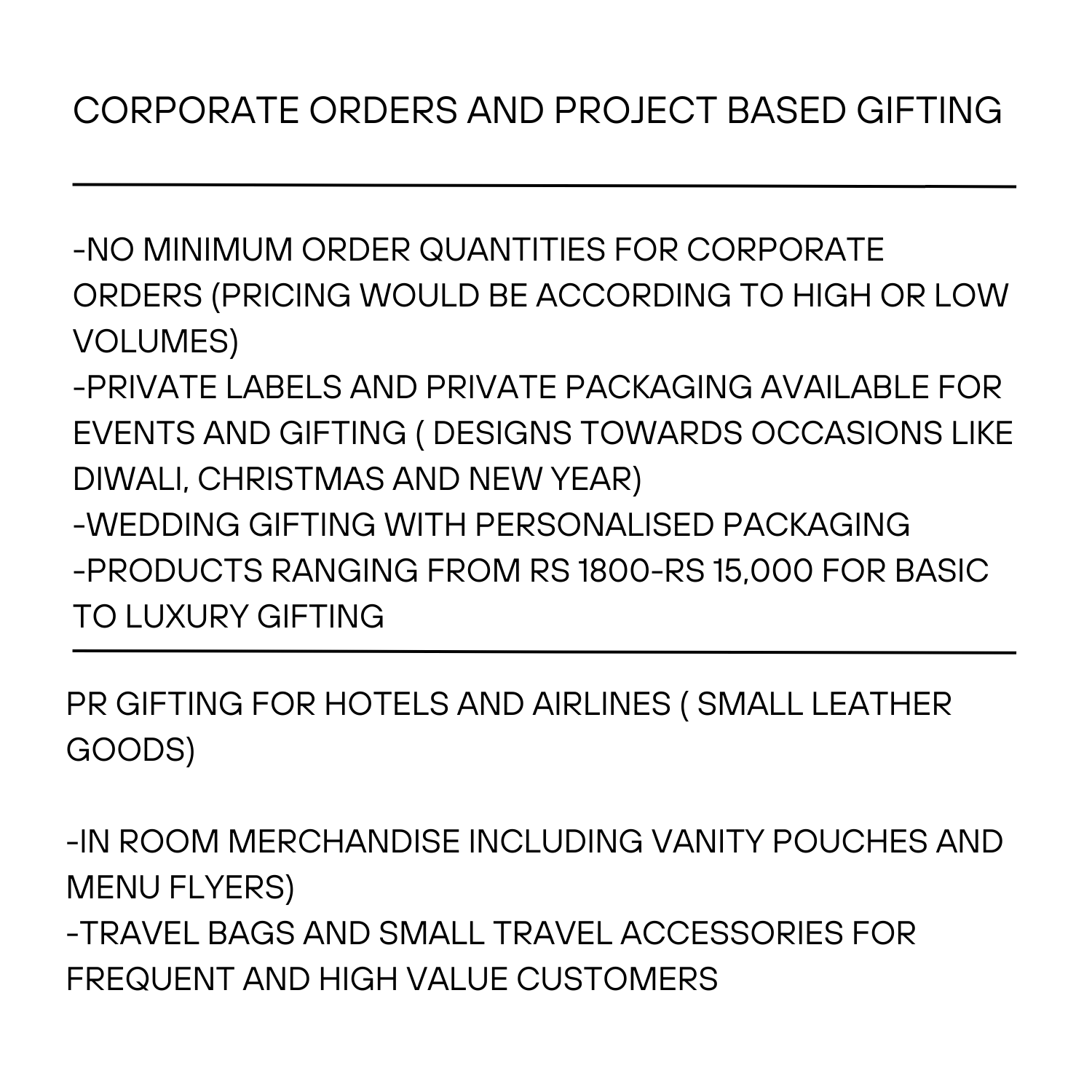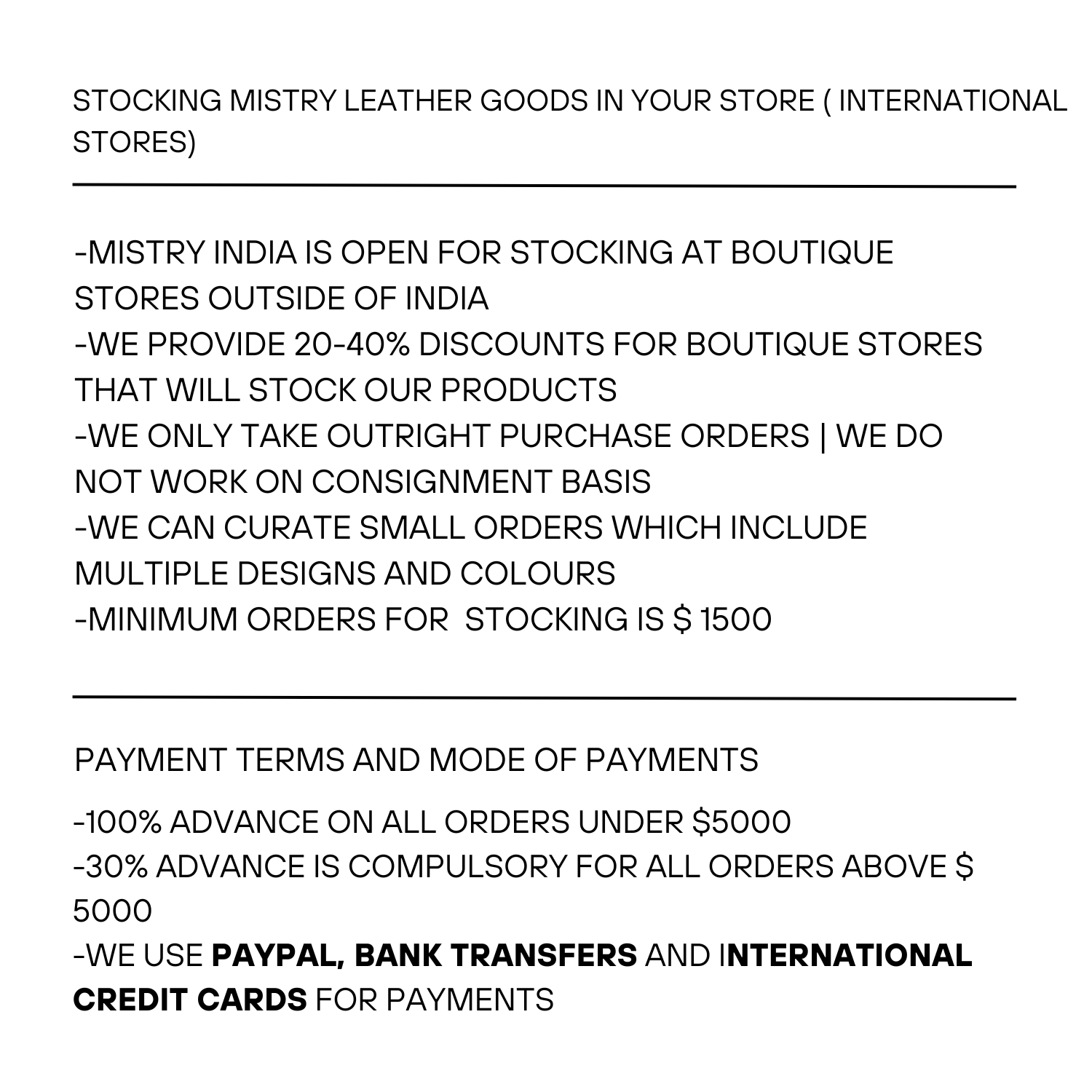 CONTACT INFORMATION
WHATSAPP +91 9654076410 | EMAIL- RONAK@SHOPMISTRY.COM
Order
YES WE SHIP GLOBALLY WITH FEDEX AND DHL | WORLDWIDE SHIPPING TAKES 7-8 DAYS
WE WILL WORK WITH YOU TO GROW YOUR BUSINESS | CUSTOMISE YOUR DESIGNS WITH US | WE RECOMMEND STARTING WITH 4 DESIGNS IN 4 COLOURS AND 20 PIECES TO UNDERSTAND YOUR CUSTOMERS AND THEIR FEEDBACKS
OUR TEAM WILL HELP YOU CHOOSE FROM DESIGNS AND OVER 150+ LEATHER OPTIONS.