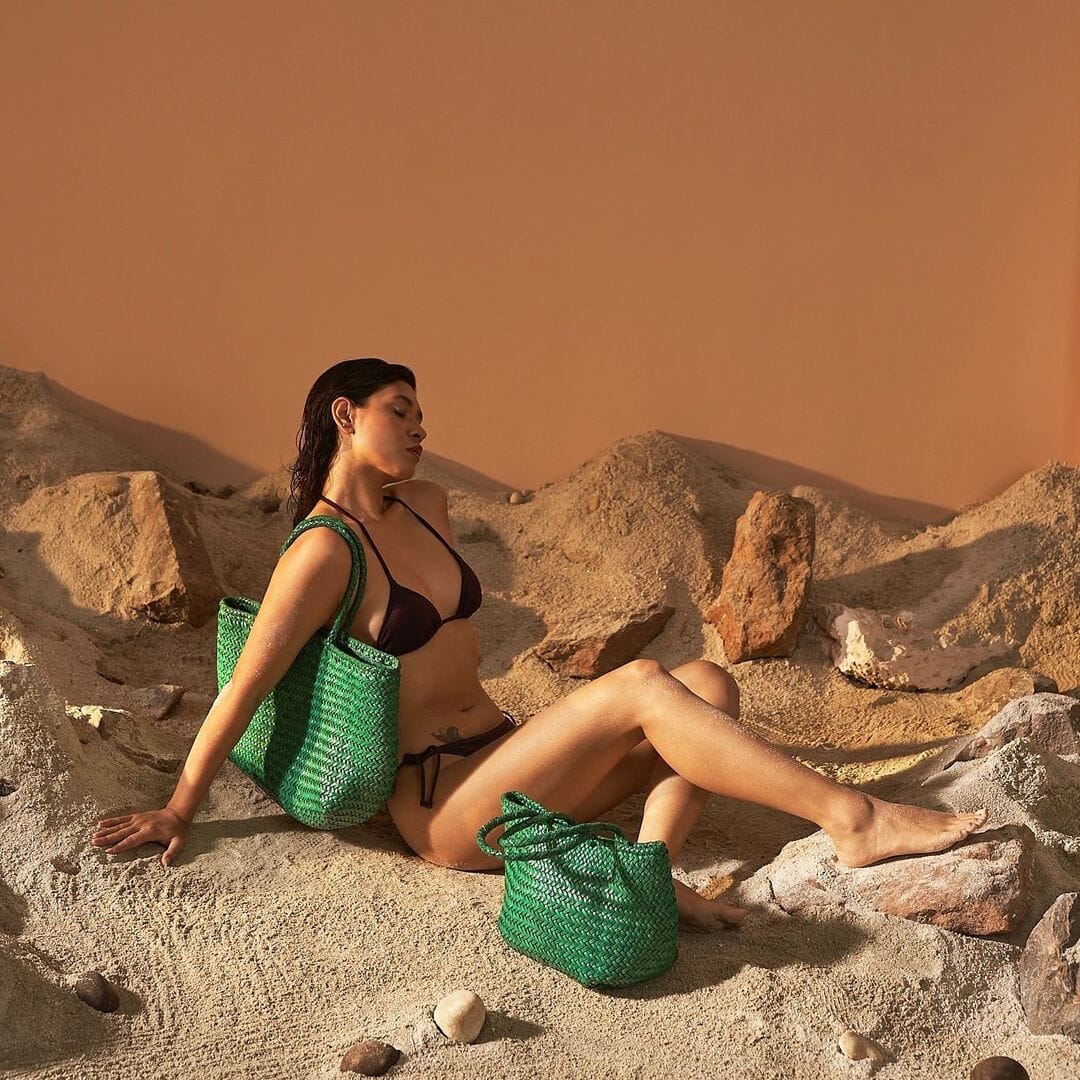 Leather craft in India: A Story of Unity in Diversity 
Leather has found its utility in human lives since the beginning of time - be it via protective clothing to brave harsh climates or as holy mats for meditation for sages. 
The exploration of leather dates back to the Indus Valley Civilization. Extending an ode to our country's immaculate craftsmanship abilities, it's no surprise that there has been sufficient evidence of leather being painted on, using natural ingredients from back in the day. 
Leather craft has grown and spread across the diverse peninsula, and the states bear testimony to the same - with their stunning, bespoke, one of a kind handicrafts. A practice that once was a rural interest, has now grown into a multinational, commercial industry. 
United by this craft, and diversified by their rendition of the same - multiple states in India are known for their leather products. Each state makes the craft their own by adding a unique element to it - one that makes it recognizable at first glance. Here's a glimpse into that gorgeous world. 
Batik on Leather: Bengal's leather industry is rooted in Tagore's town - Shantiniketan. With the infusion of the iconic Batik on leather and embossing on leather techniques, the artisans create bags, toys and traditional artefacts that have secured a place in the international market. 
Painting Mythology on Leather: Karnataka's leather industry's unique selling point is the intricate depiction of mythology and Indian epics via paintings on leather. Stunning home decor products that not only brighten up your space, but also pay homage to our rich heritage. 
Braided Leather: Tan and brown leather braiding and etching are native to Tamil Nadu. The artisans of the serene town of Auroville create one-of-a-kind pieces by hand-etching terracotta shaded leather. 
Leather Statues: While the talented craftsmen of Gwalior, Indore and Dewas produce an array of leather handicrafts - starting from bags to shoes, they take the trophy for their creation of leather showpieces and statues. Homeware that immortalises artisanal excellence and lasts a lifetime. 
Leather Accompaniments: The colourful state of Rajasthan adds its extravagant touch to leather craft by creating hand-embroidered and embellished leather shoes, bags, saddles, kopis (bottle holders), diaries and so much more! The 'debgars' of the state create leather accompaniments for various musical instruments too. Their mojris (footwear) are known for their intricate motifs. 
Leather Puppets: Andhra's leather craft is known for their beautiful puppets and toys, a keepsake for many families and a popular children's favourite. 
Leather Footwear: All these four states are famous for creating beautiful and durable footwear with leather, and each of these states add their own touch to the same. 
Maharashtra is famous for their Kolhapuris and Kapashis. While the former are known for being vegetable dyed, the latter are known for their flexibility and ability to be easily folded for portability. 
Gujarat's nagras proudly don the evergreen Mughal motifs from decades ago. 
The Tilla Juttis find the infusion of phulkari and zari embroidery in Punjab, and are ornamented with silver beads in Haryana. 
Although vastly different in execution and aesthetics, leathercraft strikes a chord between multiple cultures across India. Consequently, Indian Leather Handicrafts have managed to make a mark globally and are coveted worldwide. It is essential that we continue to extend our support to the community and keep this craft alive and help it grow into all that it can offer. 
- Sanandita Ghanty, November 2022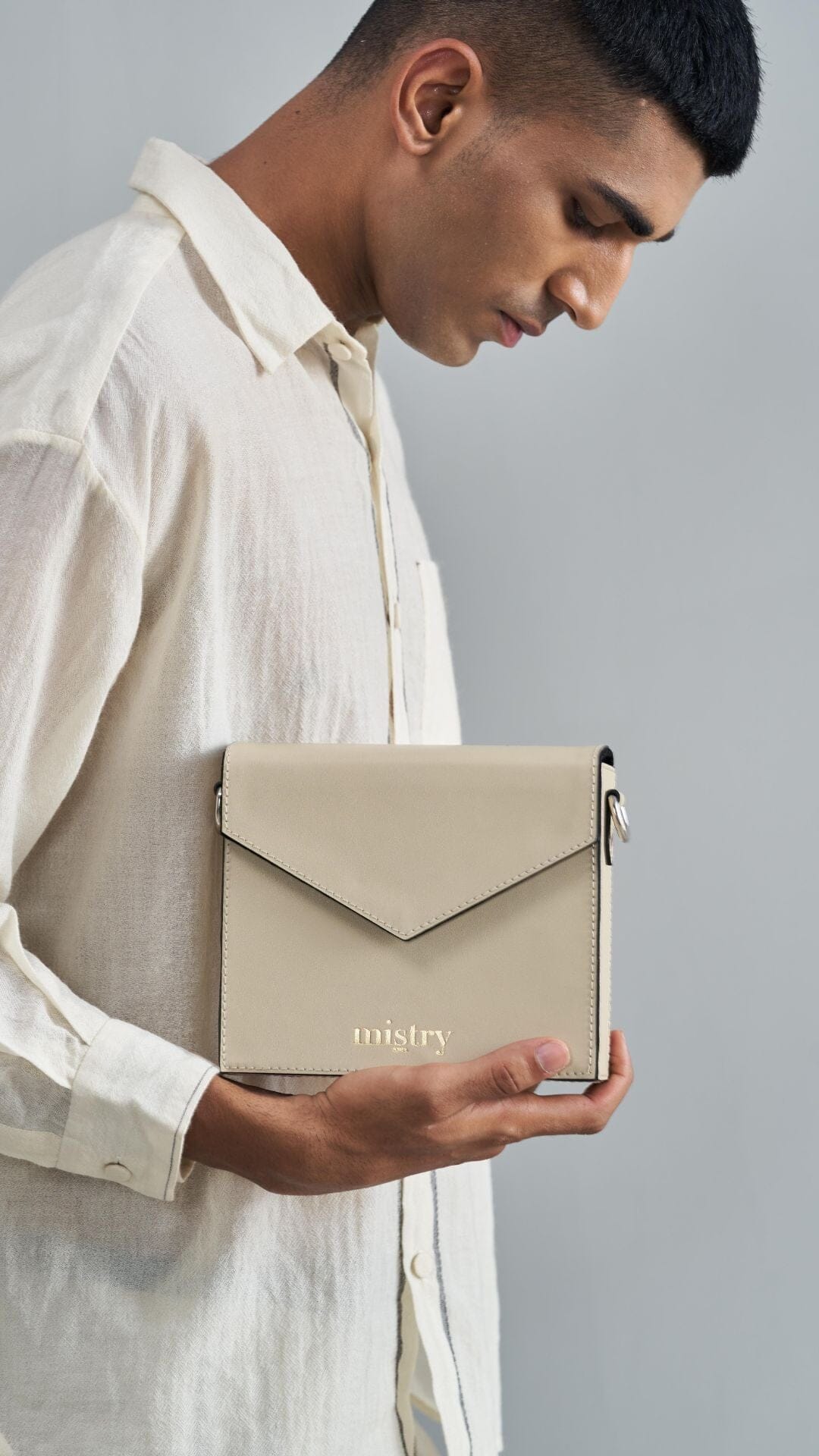 blog
                                            Conceived in the year 2020, Shop Mistry is essentially a pandemic label. As a result, it has a unique expertise in overcoming adversities, being resilien...
Read more