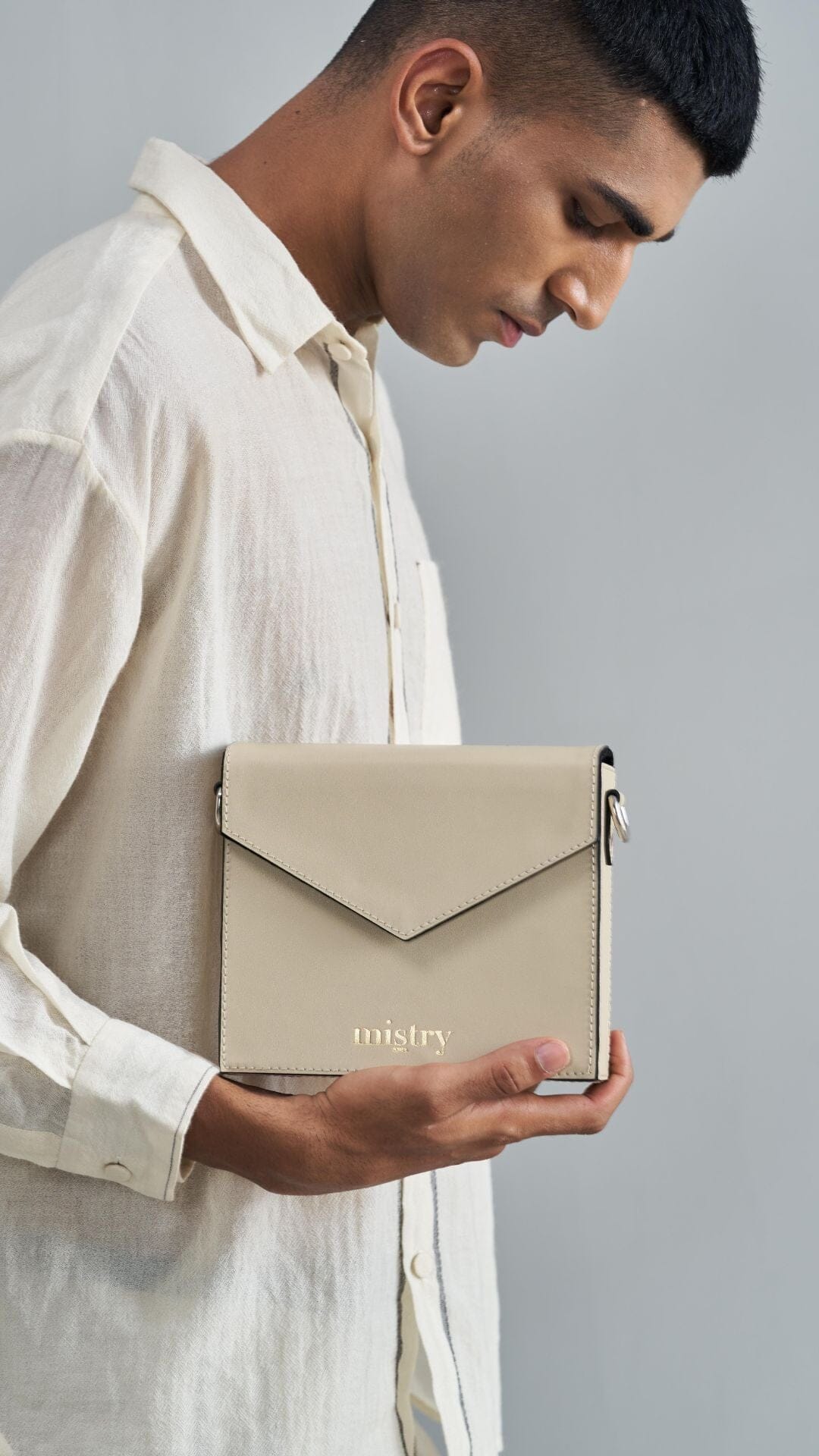 Is Vegan Leather the Way to Go? We Think Not.
In the last few years, the go-to buzzword for greenwashing in the fashion and lifestyle industry has been sustainability. And with it, has come a fair share of voices raised against animal cruelty and the consequent consideration of alternatives to the same.
Some new types of leather that have really made a mark in modern times are vegan leather, PU leather and PVC leather. Although they may be animal-cruelty free, they are not without their woes. As per The Circular Economy's investigations and discoveries, these leathers are notorious for containing large amounts of microplastics and synthetic fibres. As a result, the sheen coating peels off (true to the properties of plastic) after a short period of time, and the microplastics that are released choke the soil and fill up the oceans, while they take millions of years to decompose, if at all. Every piece of plastic ever produced still exists on earth, and PU leather only adds to that. Although artificial leather comes in a range of vibrant colours and often at a less expensive rate, its longevity is not guaranteed, and often disappointingly less. This starts off a vicious cycle of buying cheap and buying more - in turn contributing to the growing problem of overconsumption and contradicting the sustainability aspect.
The issues with artificial leather don't stop there. As The Circular Economy further investigates, another fearful element is brought to light. Often while treating/painting artificial leather, an anti skinning chemical MEKO (Butanine Oxime) is used - which is a potent carcinogen and is banned in multiple countries. For those who may not care about the planet as actively, this might be a wake-up call, this is an immediate and deadly effect, quite literally. With personal health in mind, our best bet seems to be top grain leather.
Having said that, it is important to acknowledge that plant-based leathers, like mushroom leather, cacti leather, pineapple leather and the like are making a debut. If not mixed with harmful chemicals and microplastics, these may turn out to be the future we're looking at, but this testing is still in its early stages and both research and the market have a long way to go before we can accept and vouch for the same.
As surprising as it may be, turns out, real leather is the most sustainable option in the long run. Contrary to popular belief, the majority of the leather industry helps alleviate the environmental health of the planet. This is because the leather industry is a by-product of the meat industry - and thus, helps in diverting, processing and recycling waste. Leather at shopmistry is infact, Out with leather-driven slaughter houses, and in with mindful sourcing of top grain leather - we could all do with consciously created keepsakes that are both chic and earth positive. When one buys a real leather product, it really is less of a purchase and more of an investment. When cared for properly, a real leather product will easily last a lifetime, and may even go on to become a generational hand-me-down - no less than a classic heirloom. And needless to say, there's something evergreen about leather fashion that always turns heads in awe and appreciation, and never gets old.
- Sanandita Ghanty, November 2022