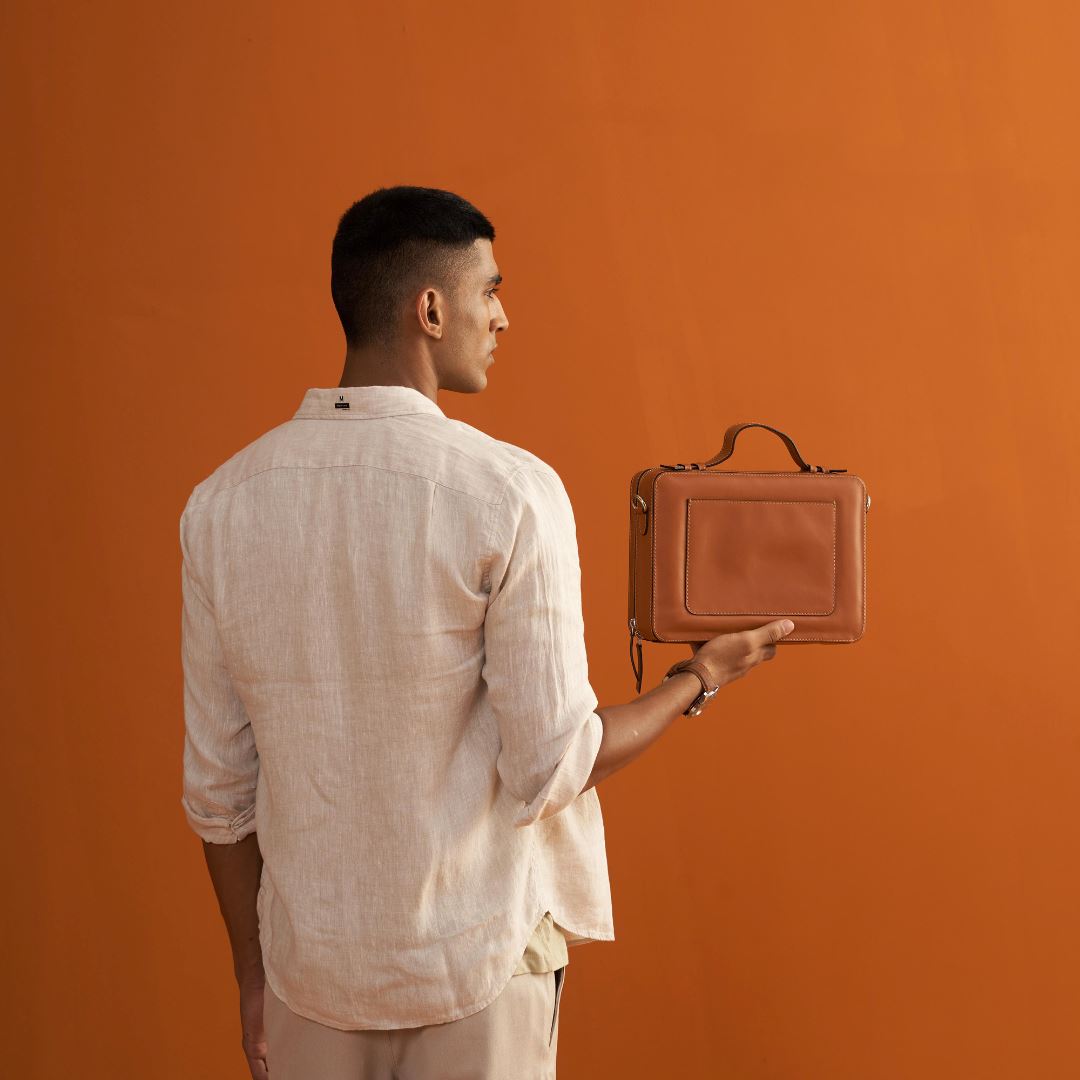 Leather products: Expectations vs. Reality
We're living in the era of online shopping and our childhood dreams of brown paper packages wrapped up in strings are now a reality. Needless to say, so are the occasional disappointments when the product we receive isn't quite what we ordered. 
So, here's us coming clean with a reality check on good, old-fashioned, evergreen leather staples. Everything we know, and everything you need to know - when purchasing a leather keepsake. First, a physical leather product will always look and feel different from what it does in visuals on social media and print. While there are a number of external factors responsible for this - some are intrinsic to the very composition of the leather. 
A top-grain leather product is an investment, which will easily last you a lifetime. Made by tanning and chemically treating hides (which are often a by-product of the meat industry), leather is durable. It has been nothing short of a fashion statement through the decades.
We believe and advocate that the beauty of leather lies in its uniqueness. Textures, hues, prints, patterns, feel, dents, and hair on leather are only some parameters that set each leather hide and skin apart. Owing to our varying prints and patterns, and textures that are intrinsically distinctive to the leather off-cuts we source, we can assure you that no two products will be absolutely identical. When it comes to hair on leather, the variations mainly occur in the hand feel of the products. The fall of each hair on the leather is unique. Structured bags aren't meant to expand, and dents can never be replicated - they only add to the product's stature.
Having said that, we can also proudly acknowledge (and boast) that top-grain leather products in Mistry's stunning silhouettes are lifelong head-turners that always bag compliments. We urge you to both shops and care better by keeping your leather keepsakes away from moisture and water, and in carefully packaged dust-bags. After all, there are only so many ways modern heirlooms come into being. 
- Sanandita Ghanty, November 2022